College Scholarship Single Moms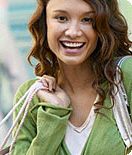 College Scholarship Single Moms Resources
Are you a single mother who wants to learn dentistry, but needs a college scholarship? Single moms are often hesitant to pursue a career in dentistry, because of the costs. But, a dental school education is a good investment which compares favorably with that of other health care professions. A dentist's salary can exceed that of family physicians, pediatricians and psychiatrists and, according to the U.S. Bureau of Labor Statistics, dentistry is the sixth highest paying occupation requiring a college degree or higher.
If your passion is dentistry, but dental school costs are your concern, know that single moms pursuing careers as dentists, dental hygienists, dental assistants and dental lab technicians are eligible for dental scholarships available through the American Dental Association Foundations scholarship program and other external scholarship organizations.
For single mothers who want to become dentists, there is financial assistance available thru the Dental Student Scholarship, the Institute of Dental and Craniofacial Research program, the National Health Service Corps Scholarship and the Armed Forces Health Professions (HPSP) College Scholarship. Single moms who enroll as dental students are eligible to apply for each of these scholarship programs.
The Dental Student Scholarship offers a maximum annual award of $2,500, while the The National Institute of Dental and Craniofacial Research program provides women who are single moms and dental students, an opportunity to gain research experience during their post grad years. Recipients can receive up to $10,000 annually, plus a monthly stipend during their training period.
Dental students may also compete for NHSC college scholarship. Single moms beginning their sophomore and junior years of dental school, are eligible to apply. The NHSC scholarship pays tuition and fees, books, supplies, and equipment and monthly stipends are provided with this college scholarship. Single moms who accept the scholarship agrees to provide dental services to an underserved community designated by the NHSC, for a minimum of two years.
Similar to the NHSC, the U.S. Armed Service's HPSP scholarship also pays the tuition fees, dental supplies and books and provides a monthly stipend. The active duty obligation is one year of service for each year of scholarship support, with a minimum of three years of active duty service. Each year, all of the US service branches (army, navy, airforce, marines), offer the college scholarship. Single moms are encouraged to apply.
The ADA Foundation also provides dental scholarships for dental hygienists, dental assistants and dental laboratory technicians: The Dental Hygiene Scholarship, the Dental Assisting Scholarship and the Dental Laboratory Technology Scholarship. Single moms can receive annual maximum awards of $1,000. Submission deadlines vary and application materials must be obtained from the applicant's school.
Beyond the ADA College Scholarship
Single moms should also consider using the resources of a scholarship finding service. With a database of hundreds of public and private foundations providing scholarships for practically any reason, simply typing in college scholarship single moms may result in your receiving at least 15 other organizations that may potentially help you fund your dental education.
This Website was compiled using a variety of resources and is not intended to substitute or replace the professional financial advice. The content provided is strictly for informational purposes on financing a career or education. Please seek additional information and consult a professional with any questions or concerns you may have regarding financing a dental or other professional career.