Free Dental Work is Possible!
<! -INFOLINKS_OFF ->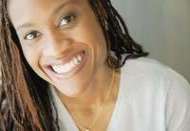 Looking for free dental work?
Need dental care, but find it hard to locate a free dental clinic or affordable dentist?
Are your current dental fees too high?
Confused about dental plans?
Need help with a dental complaint?
<! -INFOLINKS_ON ->
While employed as a dental clinic manager, I began to see a growing concern among patients about the high costs of dental care. As an employed individual, I also felt the pressure of having to pay high dental fees for private care, and in some instances, receiving what I felt was low quality, cheap dental work.
Because of an opportunity to interact daily with hundreds of dental patients who were struggling financially, but needed important dental treatment, I felt compelled to create a website that would, hopefully, help to address many of the questions and issues faced by so many.
Many of us, especially in this current economy, simply cannot afford to pay dentists thousands of dollars for necessary dental work. Some people never begin their treatment. Others, becoming overwhelmed by the costs, simply stop mid-treatment.
Sadly, too many of us are forced to live with these choices. But imagine if you could get information on:
The methods used to get free dental work.
Locating affordable dentists who provide free dental work.
Announcements for free care from orthodontists, periodontists, endodontists—and other dental specialists?
Overcoming your fear of dentists.
Relieving toothaches or other dental emergencies.
Affordable ways to pay dental fees.
Help resolving complaints about a dentist or your dental treatment.

Well, imagine no more. This website has an abundance of information that discusses these issues - and more. Packed with info and timely articles, we strive to overdeliver and provide you with content that is always real, relevant and informative.
In addition, to help you better understand exactly what is going on in your mouth when a dental procedure is being performed, the use of dental videos is included to reinforce what you are reading.

For those interested in a dental career, the Dental Clinic Manager website also has career information for dentists, dental hygienists, dental assistants and dental lab technicians. Get salary info, job outlook projections, application and scholarship information to help pay for a dental education.
Dental Schools and dental students looking for patient volunteers for free screenings, research, clinical exams, etc. are welcome to Advertise for Free on this website!
Free Dental Info
Info is constantly being added to this website. Stay up-to-date with the latest news on free care, career info and more by signup up for our RSS Feed or Newsletter. And
Welcome
to the Dental Clinic Manager website!
Ready to begin saving on dental costs? Use the button below to review some ways to get free dental work. Don't forget to "Facebook Like" this site (comments are welcome below!)
Comment on this Website
---