Contact Us Form - Dental Clinic Manager Website
<! -INFOLINKS_OFF ->
Thank you for taking the time to contact us with general comments about the Dental Clinic Manager website.

We value all feedback and your comments are reviewed and used to evaluate the type of information that is provided to readers. Unless circumstances prevent us, we will respond within 48 hours). If you are having difficulty locating particular dental information, use the search bar above before sending an email.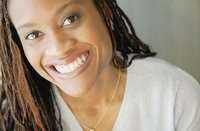 <! -INFOLINKS_ON ->
Also note that there are different forms that should be used in order to submit your inquiry. Please make certain that you use the correct form, otherwise we may be unable to respond in a timely manner. We current use the following forms:
Important: Only Submit Comments about the Website, otherwise use one of the other forms listed above.
<! -INFOLINKS_OFF ->