Newsletter Signup - Dental Clinic Manager
<! -INFOLINKS_OFF ->
Thank you for your interest in wanting to receive the Dental Clinic Manager Newsletter. If you were just forwarded an issue of the Dental Clinic Manager from a friend, then you have a friend that really cares about you and your family's oral healthcare needs.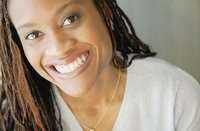 <! -INFOLINKS_ON ->
Here's a sample of what you'll get when you sign up for The Dental Clinic Manager:
For Patients

Get free dental work and annual screening information from dental students, dental clinics and other healthcare organizations around the nation; don't miss this insider information.
Gain access to exclusive photos and the latest step-by-step videos. You'll be able to see exactly what is involved in a procedure and what you should expect.
Get first hand information from other dental patients about their dental care experiences about the facilities and the staff where that they are being treated.



For Students

Get first hand information from other students enrolled in dental schools in the US and Canada about program and licensure requirements.
Get inside information on free or low cost resources for funding your education, free college admissions courses and other tools designed to prepare you for dental school.
A subscription to The Dental Clinic Manager is a good value in today's economy. Some individuals would possibly charge you for this type of information. My own dentist thinks I'm crazy to be giving away all these dental tips and more for free!
There is no dental magazine on the market for patients, and if there were they would charge you for the chance to read this kind of information once a month. The Dental Clinic Manager ezine gives you more valuable information than you'll find anywhere online or offline and you get it for free.
Sign up today...


Dental Clinic Manager Back Issues
<! -INFOLINKS_OFF ->