Free Dental Work Blog
<! -INFOLINKS_OFF ->
The Free Dental Work Blog, a component of The Dental Clinic Manager, is designed to keep you up-to-date with any additions and modifications to pages on the website. Get information on ways to get free dental and low cost dental care. Dental information is given in the following ways:
<! -INFOLINKS_ON ->

For the dental patient, we provide ways to locate free dental care and low cost dental work. Get the resources you need to locate qualified dentists, read about free dental trial products and samples, and use our coupon codes for discounts for dental products. Learn how to pay for dental work, and get step by step instructions to resolving a dental complaint.

For people considering a careers in dentistry, get dental career and employment information in dentistry on this website. Get information about the job responsibilities of a dentist, dental hygienist, dental assistant and dental lab technician. Also read about the average salaries of each profession and its future projected employment outlook as provided by state and/or federal agencies.
In order to receive information about a new or updated Dental Clinic Manager webpage, you should consider subscribing to this Blog's RSS Feed. It's easy to subscribe and you don't need to submit an e-mail address. To subscribe, just right-click on the orange RSS button and paste the URL into your RSS Reader. If you are not sure what an RSS is, click on the "What's an RSS Feed?" link. In the meantime, feel free to search this site to find your topic of interest.
New/Updated Pages
Nov 19, 2018
After Dental Surgery Care Recommendations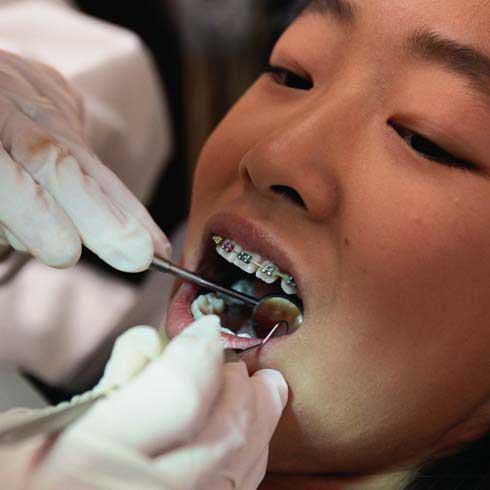 Following after dental surgery care instructions may be the difference between completing your dental treatment or prolonging it.
Continue reading "After Dental Surgery Care Recommendations"
<! -INFOLINKS_OFF ->