Free Application for Scholarship Form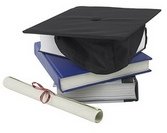 The free application for scholarship awards, commonly known as the Free Application for Federal Student Aid (FAFSA), is a form that is completed annually by current and prospective dental students to determine their eligibility for federal financial aid. Most universities and colleges use the information from this form to also award non-federal aid to students.
The FAFSA is composed of many questions pertaining to the student's finances, as well as those in the household. These figures are entered into a formula that determines the Expected Family Contribution (EFC). Such factors such as family size, income, number of individuals in college, and assets (not including retirement and 401K) are used to determine the EFC. Based upon the outcome, a Student Aid Report (SAR), is generated and provided to both the student and the college. The SAR is a summary of the FAFSA responses and it is important that it is reviewed for mistakes in order to make the necessary corrections. The version that is provided to the school is in electronic form and is referred to as an ISIR. The ISIR is also sent to state agencies that award state need-based aid.
In order to be considered for a free application for scholarship awards, it is mandated by law that all males ages between the ages of 18 and 25, register for Selective Service. This can be done automatically through the selection box on the FAFSA. If they are beyond this age, they are required to prove that they have previously registered with this service. In some states, such as Ohio, male students who do not register with Selective Service are considered non-residents, and are charged at the non-resident tuition rate, even in cases where they would qualify for federal student aid.
This Website was compiled using a variety of resources and is not intended to substitute or replace the professional financial advice. The content provided is strictly for informational purposes on financing a career or education. Please seek additional information and consult a professional with any questions or concerns you may have regarding financing a dental or other professional career.