Dental Clinic Manager Submission Guidelines
<! -INFOLINKS_OFF ->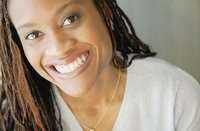 Because others may rely on any reviews or comments posted on this site, the following submission guidelines must be followed. These guidelines will help to ensure that the reviews and/or comments published are accurate, relevant and fair.
<! -INFOLINKS_ON -> All submissions must meet standards in the following categories:
FAMILY-FRIENDLY
No profanity, threats, prejudiced comments, hate speech, sexually explicit language or other non-family-friendly content.
No graphic reports of violent criminal activity or participation in drug-related activity.
Reports of deaths will be considered on an individual basis.
WRITTEN BY THE PATIENT
(or Legal Parent/Guardian if the patient is under the age of 18)
Submissions must be based on your own personal experience, not second-hand information or hearsay (unverified information, rumors or quotations from other sources or the reported opinions/experience of others).
For patient invitations, reviews and/or comments written by dentists or their staff posing as patients will not be accepted. Current or past employees or anyone associated or related to employees of any private dental facility are not allowed to post reviews.
RELEVANCE TO OTHERS
We accept reviews and/or comments for experiences that occurred within the last three years.
Please refrain from using personally insulting language, attempting a smear campaign or posting content that is irrelevant and unhelpful to others.
This site is not a forum for general political, ethical or religious opinions, discussion or commentary.
UNIQUE AND INDEPENDENT
You may submit one review or comment for any review or comment submitted by another person. Important note: If you'd like to update a review or comment you wrote, please contact us.
All submissions should contain only original content and no quoted material from other sources.
Unless noted, commercial e-mail addresses and contact information is prohibited in general submissions and/or comments, as well as promotional material of any kind. We reserve the right to reject any URL for any reason.
SUBMISSION GUIDELINES AGE REQUIREMENT
All persons submitting a review or comment must be over the age of 18.
VALID E-MAIL AND E-MAIL ETIQUETTE
The e-mail address associated with your account must be correct. We may need to contact you if there is a problem with your submission - so no fake e-mail addresses, please.
Please follow standard etiquette when writing your review and/or comment. Do not use ALL CAPS, excessive typographic symbols, HTML tags or slang.
AND FINALLY...
Editor reserves the right to remove inappropriate language and edit accordingly.
We reserve the right to remove a review and/or comment at any time for any reason.
The reviews and/or comments posted on this site are individual and highly subjective opinions. The opinions expressed in reviews and/or comments are readers of this website. We do not endorse any of the opinions expressed therein. We are not affiliated with any establishment listed or reviewed on this website.
Thank you for adhering to the Dental Clinic Manager submission guidelines.
Important note on personal information - In accordance with our privacy policy, The Dental Clinic Manager does not release anyone's personal contact information.
* * * * * * * * *