Aetna Dental Access
<! -INFOLINKS_OFF ->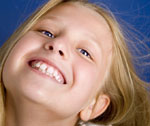 Aetna Dental Access is one of many dental plans offered by Dentalplans.com.
<! -INFOLINKS_ON ->
If you are looking for an affordable dental plan, consider Aetna Dental Access. Offered through Dentalplans.com, Aetna Dental is very affordable and offers several benefits which include 15-50%1 discounts on general dentistry, cleanings, root canal therapy, dental crowns, x-rays and dental fillings. The plan also offers discounts on orthodontic and periodontic dentistry when you need it and is available to almost anyone who does not have dental insurance.
Many of us do not give much importance to our dental health and When a dental problem arises, are faced with huge dental bills for treatment. With Aetna Dental, you pay a very affordable annual fee for either a Individual or Family membership. There are no health restrictions and it is quite easy to use. Just present your card to the dental provider at the time of service and receive your discount. You will know exactly what the costs are prior to the service, as Dentaplans.com provides you with a fee schedule that you can review before you purchase a membership. You can also see a dental specialist at any time, without any type of referral.
It is a known fact that dental diseases are very common and occur in all age groups. Young children may need treatment for cavities or misaligned teeth. The older population are facing more serious problems (diseases of the mouth and gums, missing teeth and other dental injuries). Having access to a dental network of over 66,0002locations through Aetna Dental can be an effective safeguard to protect you and your family when theses dental diseases arise. So, if you are currently without dental insurance, consider Aetna dental, a vital component to helping you combat expensive dental treatment and maintain good oral health.
Some dental procedures can be costly and many dental diseases are preventable when proper oral care program is followed. Regular check-ups, cleanings, and visits to dentists to diagnose and treat dental problems early are key to maintaining great oral health. But, also having a good dental plan like Aetna Dental will make any type of dental treatment both convenient and affordable. To review more information about Aetna Dental Access, as well as comparing its features and benefits to other dental plans, use the dental plans search box below.
1Anticipated national average dental charges for the 2006 calendar year based on the comparison of provider negotiated fees to national average charges. Actual costs and savings vary by provider and geographical area.
2According to the Aetna Enterprise Provider Database as of March 1, 2006.
<! -INFOLINKS_OFF ->
Disclaimer

The Dentalplans.com website is administered by Dentalplans.com, Inc., 8100 S.W. 10th Street Suite #2000, Plantation, FL 33324. Plans and Programs marketed by DentalPlans.com are not health insurance policies, and provide discounts at certain health care providers for medical services. The Plans and Programs marketed by DentalPlans.com do not make payments directly to medical service providers. The Plan or Program member is obligated to pay for all health care services but will receive a discount from those health care providers who have contracted with the Plan, Program or discount plan organization.