Discount Dental Plans
<! -INFOLINKS_OFF ->
Featured Network: DentalPlans.com
Discount dental plans are designed for people to save money. Dentists who participate in these plans have agreed to accept a fee from plan members that is lower than that of their normal rate. Dental plans should not be confused with dental insurance, as there are significant differences between the two.
<! -INFOLINKS_ON ->
For example, many dental insurance plans have annual maximums, typically between $1,000 and $1,500 dollars. If you need dental treatment that is more than the maximum (such as braces, a root canal or dental crown), you are responsible for paying the difference with dental insurance.
There are also no limits on the number of visits you can have with a discount plan. Plus, dental plans can reduce the out-of-pocket costs associated with a dental insurance plan. So, even if you already have dental insurance, the discounts offered by a dental plan can be used after the maximum amount has been reached. This means even more savings for dental care!
Choosing the Best Dental Plan
The goal of DentalPlans.com is to make it a simple process for you to choose an
affordable dental insurance
plan. They have an easy to use website where you can browse an extensive selection of national and regional dental plans. You can also compare the benefits and savings offered by each plan in your area using a comparison chart. Many dental plans also offer additional benefits to help you save on prescription, vision, chiropractic and hearing expenses as well.
What Procedures are Covered with a Dental Plan?
Discount plans offer savings on a wide range of dental procedures:
| | | |
| --- | --- | --- |
| X-rays | Root Canals | Braces |
| Dentures | Extractions | Gum Surgeries |
| Fillings | Crowns | Bridges |
Why Join a Dental Plan with DentalPlans.com?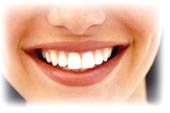 Some of the dental plans offered thru DentalPlans.com even offer significant discounts on cosmetic dentistry. So you can comfortably get elective services like teeth whitening, bonding and veneer laminates. There are also no health restrictions on joining a plan and once you join, most discount plans are available for you to use within 3 business days. There is no need to wait 1, 6 or 12 months to begin the treatments you need. DentalPlans.com offers an affordable, easy-to-use and hassle-free solution for anyone looking for
low cost dental
care savings.
So, if you are serious about saving on dental costs, take the first step toward a more affordable and healthier smile.
Start Saving with A Discount Dental Plan
<! -INFOLINKS_OFF ->
Disclaimer

The Dentalplans.com website is administered by Dentalplans.com, Inc., 8100 S.W. 10th Street Suite #2000, Plantation, FL 33324. Plans and Programs marketed by DentalPlans.com are not health insurance policies, and provide discounts at certain health care providers for medical services. The Plans and Programs marketed by DentalPlans.com do not make payments directly to medical service providers. The Plan or Program member is obligated to pay for all health care services but will receive a discount from those health care providers who have contracted with the Plan, Program or discount plan organization.