Free Dental Clinics
<! -INFOLINKS_OFF ->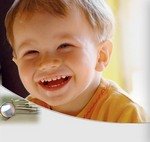 Free dental clinics can often be found in abundance during National Dental Month. February of each year, hundreds of dentists and dental practioners offer free or low cost dental services to thousands of individuals who either line up or register for free dental care. In addition to National Dental Month, there are other resources for finding free dental clinics.
<! -INFOLINKS_ON ->
Dental School Community Service Activities
Every dental school participates in community service activities. These activities almost always involve free oral examinations and screenings. Open to the general public, activities may include an oral cancer screening and "free" coupon giveaways for dental procedures. Participants have been known to receive free x-rays and comprehensive examination coupons, free denture coupons, free dental sealants and/or free mouth guard coupons. In addition to speaking with the school about any upcoming dental events, follow us on Twitter, to get the latest information about free dental events. You can also check the dental school events page for the latest postings about free dental work.
NIDCR Clinical Trials
The National Institute of Dental and Craniofacial Research (NIDCR) actively seeks patient volunteers with specific dental, oral, and craniofacial conditions to participate in research studies or clinical trial studies. Participants may receive free or low-cost dental treatment. See if there are any NIDCR clinic trials for which you may qualify.
Bureau of Primary Health Care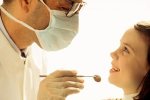 The Bureau of Primary Health Care, a service of the Health Resources and Services Administration (HRSA), supports federally-funded community health centers across the US, providing free and reduced-cost dental services. Services are often provided on a sliding fee scale and are based on a person's ability or inability to pay. Locate a center in your area.
State and Local Government Resources
Your state or local health department may be able to direct you to programs that offer free or reduced-cost dental care in your area. Contact them for more information.
<! -INFOLINKS_OFF ->